Take to the Open Road With the Best Rv Finance Rates Australia Wide.
Get a FREE finance eligibility assessment and compare finance and leasing options without accessing your credit file.
I'd like to give a shout out to Darren from eCarz for his prompt and professional service in securing finance for machinery needs to help grow our business. Awesome service and easy to deal with.
Ace was amazing throughout the whole process. Fantastic to deal with and got me the finance I required. I would definitely recommend Ace and i will be using him for any finance I need in the future!!!
Can't say 1 bad thing or fault
This was an excellent experience from the time I sent a request to the end. They responded immediately and there was no pressure. Darren was very professional in every way if I was to sell another vehicle I wouldn't hesitate to use them again.
Muhammad Omar Nisar Awan
2023-06-22
This is 5 star review for Andrew Faulkner from the group, a great guy who does understand what you are asking for and works to get the best deal for client…will recommend him to couple of friends who are looking to get new cars
Second time I've sold a vehicle to Jason. Great bloke, honest, and really does put in the work for his customers. Would recommend 100%
I would like to say a great big thanks to Louis from eCarz finance for working on this loan with me and finally having it come through.its good to have someone look after me like that thanks again to eCarz finance and specially Louis
Jackson was an absolute pleasure to deal with. He was very helpful, explained options thoroughly and assisted with insurance products including extended used car warranty. Excellent communication Thank you Jackson.
Chad was absolutely amazing, patient, honest, helpful and made everything about borrowing for a car easy. Highly recommend
Mohammad Haseeb
2023-06-17
impressive services and helpful staff. highly recommended.
Your next
is closer you than think
Travel the Great Ocean Road, experience the cleanest air in the world in Tasmania, enjoy a glass from over sixty wine regions, and enjoy the freedom of travelling in style and comfort in your very own caravan, campervan, or motorhome. Do you dream of seeing everything that Australia has to offer on your own time and in the comfort of a home away from home? At Caravan Loans Australia, we offer the best RV finance rates Australia wide on an extensive range of recreational vehicles. Our team of finance specialists can turn your next great adventure from pipedream to reality. 
Get in touch
with our team today and hit the open road in style with caravan and motorhome loans
tailored to suit your needs. 
Calculate your RV repayments!
Try our easy to use caravan loans repayment calculator to get an idea of how much your monthly repayments will be. 
OUR TEAM AT CARAVAN LOANS AUSTRALIA HAVE THE NEGOTIATION SKILLS, KNOWLEDGE, AND EXPERIENCE YOU NEED TO GET THE BEST IN RV FINANCING ON YOUR NEW OR USED RECREATIONAL VEHICLES.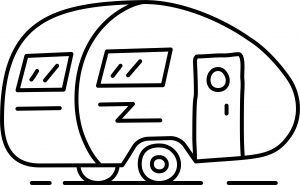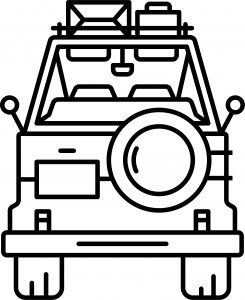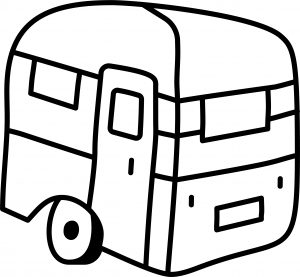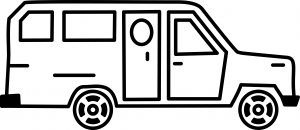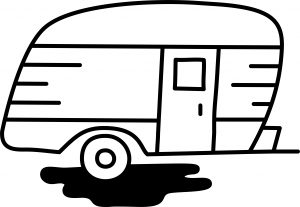 The height of flexibility, your very own mobile home. Harness the power of your 4WD and take your caravan wherever you want to go. Plug-in at a campsite, gaze up at the vast ocean of stars and take in the fresh breeze by the seashore. With caravan finance, picking up and going on your next weekend or long vacation is easier than ever. Find out more by calling our team today on 1300 378 387.
The perfect balance of flexibility and manoeuvrability, your very own campervan. The happy median between an unpowered caravan and the luxury of a motorhome. Campervans or 'mini motorhomes' are an affordable, practical, and compact option that'll get you where you want to go, with the basic comforts of home. Travel Australia with campervan finance from the Caravan Loans Australia today.
The height of luxury, your very own motorhome. Whether you're after the luxury of a Newmar motorcoach, a classic Winnebago, or the very latest from Avida's offerings, the team at Caravan Loans Australia, can help you secure the best motorhome finance on a range of motorhomes. We work with specialist lenders and cater for motorhomes of all sizes. Find out more by getting in touch with us today.
Why Choose Caravan Loans Australia?
Don't settle for a motorhome and caravan loans that'll dampen your travel spirit – With over 40 of Australia's best lenders to choose from, we find you the right RV financing to suit your needs and budget. From the big names to smaller independent lenders – we help turn travel dreams into reality for our clients across Australia.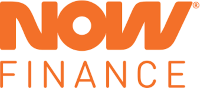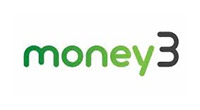 TAKING TO THE OPEN ROAD IN YOUR BRAND-NEW RV HAS NEVER BEEN EASIER WITH CARAVAN LOANS AUSTRALIA
Speak to one of our friendly finance specialists today!
For no hassle, no stress caravan, campervan and motorhome loans, speak to Caravan Loans Australia today!
The best RV financing rates Australia wide from our panel of 40+ lenders driven straight to your door by a team of dedicated finance specialists that work for you – not the banks.